Pranavam's Courses
"The beautiful art of dance is so comprehensive that it includes all: knowledge – GNANAM, sculpture – SILPAM, science, VIDYA, art FECES, self-knowledge YOGA and rituals – KARMA. So it's possible to say that something that doesn`t exist in the dance doesn`t exist in the world."
Bharat Muni, "Natya Shastra"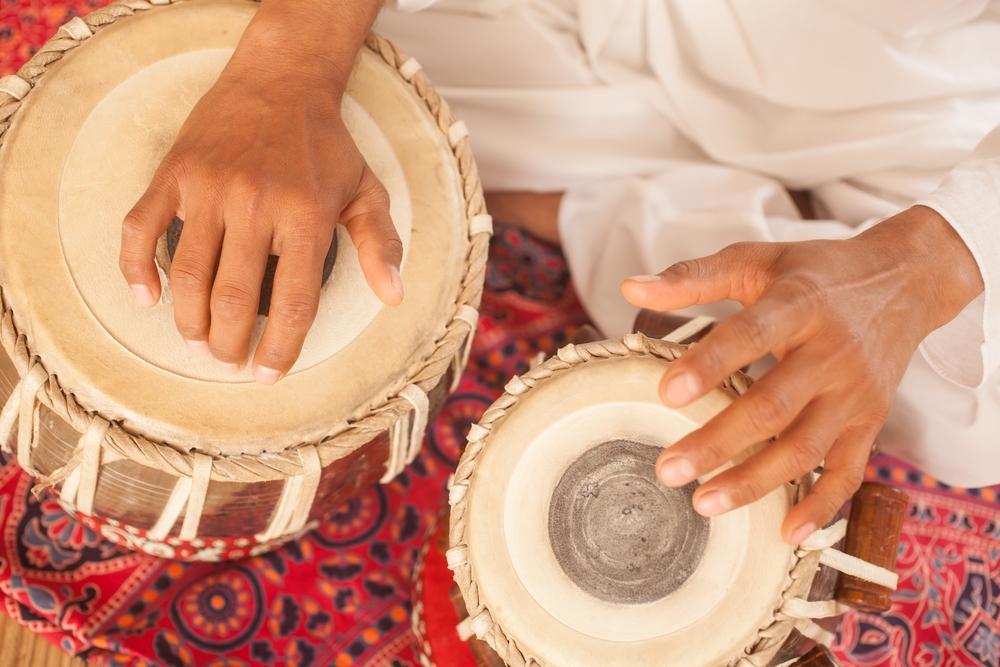 The Repertoire of Kuchipudi
Choreography by Guru Chinna Satyam Vempati:
"Puja"(Purvaranga);
"Jatiswaram Athanasios";
"Narayaniyam";
"Vasanta jatiswaram";
"Brindavana Nile";
"Krishna shabdam";
"Koluvaithiva rangasa";
"Ganesha Cautelam";
"Geemu Geemu";
"Ramayana shabdam";
"Tillana Hindolam".
This is a list of dances that are learnt during group classes.
The rest of the dances (below) are studied individually (or, in pairs but it must be the teacher`s decision):
"Manduca shabdam";
"Gajavadana";
"Shiva Stuti";
"Sanchara of dadara"(Astapadi);
"Radhika Krishna"(Astapadi);
"Dasavatharam"(Shabdam);
"Muddugare Yashoda"(Kirtan);
"Tillana Hamsadwani";
"Bhamakalapam"(Pravesa daruwo);
"Lekha";
"Sakunaru";
"Rukmini, pravesam";
"Shivashtakam";
"Kamakshi Stuti";
"Govardhana giridhara"(Tarangam);
"Marakata Mani maya chela"(Tarangam);
"Ananda Thandavam";
"Kulukaga, nagawara".
Choreography by Guru Jikihara Moulicent:
"The Brahmas Ocate"
"Ananda Nartana Ganapatim"
"Aarti" (Mangalam), etc.
PRANAVAM Music & Dance studio is happy to great new students during all the year. It doesn`t matter if they are experienced of absolute beginners. PRANAVAM teaches not just Hip-Hop dances but also classical dances such as the Enchantress, Mohiniyattam, Kuchipudi and others, which are gradually included in the students` repertoire.
We believe that if you're able to dance well, you must be able to dance with others. It doesn`t matter if you have come with a partner of without, we encourage students to dance with others.
Being a great dancer means look perfect. A skilled dancer executing a simple move, looks better, feels better and enjoys dancing more than a dancer with poor skills, trying to perform a complex movement. Therefore, in our classes we pay attention to a proper technique of each movement. Graduation from one course to another is not automatic and our Instructor should be sure that the student is ready to go to the next level. Of course some people learn faster than others and we suggest to some students and they re-do a particular level as revision before moving on to the next, before passing to the next level the student must be sure that he will fill comfortable at the next stage of learning.
Bharathanatyam
Mohiniyattam
Kuchipudi
Western
Bollywood
Hip Hop
Folk
Aerobics
Hindustani
Classical
Karnatic
Light Music
Film Songs
Keyboard
Guitar
Violin
Veena
Mrudangam
Drums
Pencil Drawing
Water Colour
Oil Painting
Fabric Painting
Glass Painting
Pot Painting
Clay Modeling